Expertise
Made-to-measure
For us, made-to-measure is still the epitome of luxury, which we create by working closely with our client. We begin with a personal meeting, then make sketches and models to bring their favourite ideas to life.
See the different stages of designing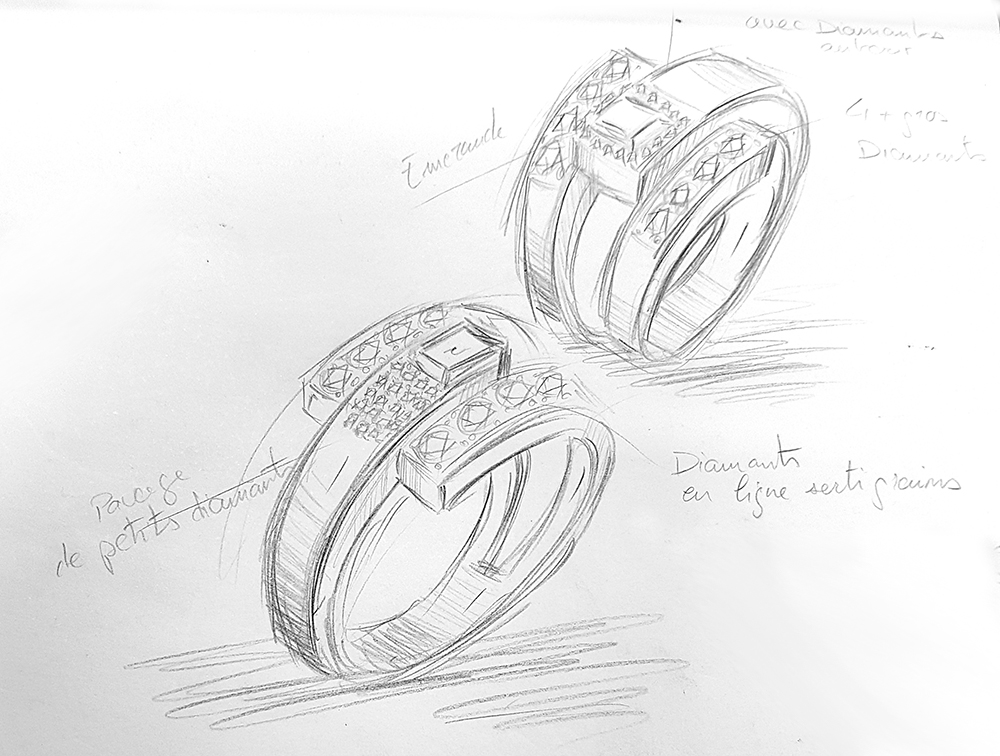 The art of restoring and transformation
With unique expertise, Origine Ateliers stands out in particular in the art of restoring and transforming antique, modern or broken jewellery. Whether or not they keep the spirit of the original piece, they respect its history, and without distorting it, the two creators are dedicated to adapting the pieces according to the desires and personality of the client.
Enamelling
Florent and Stéphanie are enamelling specialists and use several hundred moulds and models, some of which are over fifty years old. These elements are part of the outstanding heritage of French jewellery making.
To sublimate their traditional expertise, the creators have also chosen innovative techniques and tools. The richness of their expertise, allied to the use of modern procedures, gives the creators a totally different vision of conventional jewellery-making in the way they design these enamels.
It is an approach which is technical, mechanical and artistic all at the same time, inciting us to constantly push back the barriers of traditional jewellery-making.