The Show-room
Situated on the Basque Coast, in the centre of Biarritz, the Origine Ateliers showroom is a real cabinet of curiosities where Florent and Stéphanie invite visitors to discover a unique universe. With antique workshop pieces, elegant, uncluttered workspaces, and vintage mechanisms, the visitor is quickly immersed in the two designers' world.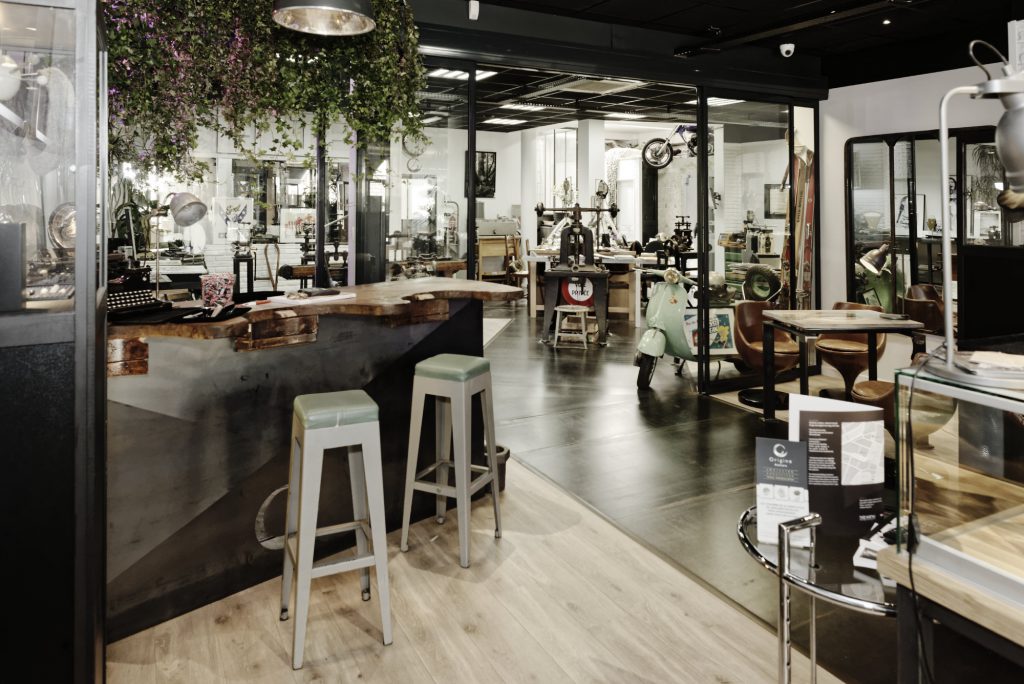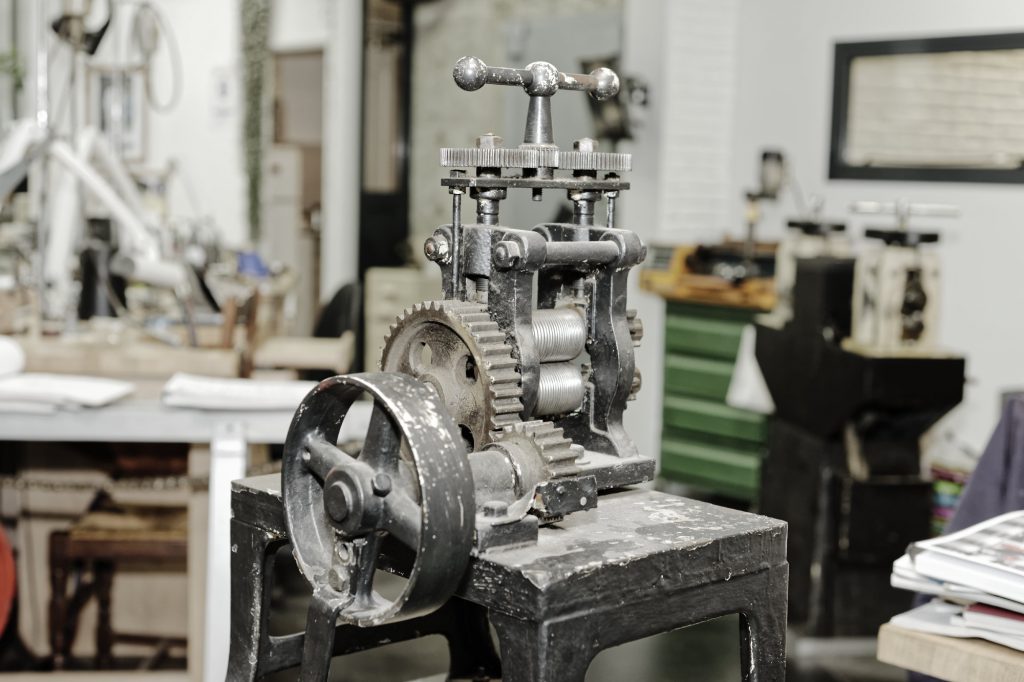 An atypical place in Biarritz
The showroom/workshop is unusual, just like the two designers. Visiting it is a novel experience, far-removed from the conventions of typical jewellers. Florent and Stéphanie will warmly and generously convey their passion for their work, sharing their creative universe. Clients and visitors are invited into the heart of their trade, to discover the manufacturing methods and ancestral machines and tools used every day by the creators: an early twentieth century rolling mill, a nineteenth century draw bench, a hand press… A journey back in time which upholds the traditions of the Origine Ateliers creations.
These tools are still used in exactly the same way as in the nineteenth century, enabling us to create pieces with a "soul" - something which is increasingly rare today.